Screenplays and Treatments



Completed screenplays and ready-to-market treatments, with dozens more always simmering in the prep kitchen.

Producers, agents and other industry professionals may request more information, a synopsis or the entire script by sending an email to mark@markgolik.com or by contacting representative Eric Williams at ​​Zero ​Gravity Management, eric@zerogravitymanagement.com.

Additional script background information is also available at InkTip.
Screenwriter • Producer • Consultant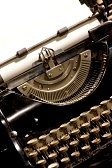 THE COLOR OF THE PUCK

biographical true story
Amidst the backdrop of the American civil rights movement, Canadian Willie O'Ree overcomes racial prejudice and a career-threatening injury to become "the Jackie Robinson of hockey," the first black man to play in the National Hockey League.

DEATHWIND

science-fiction horror


A vast area of Central America is sealed off, its inhabitants evacuated and villages razed. Offshore, an American fishing vessel is attacked without explanation. Together these scenarios set in motion a horrifying trail that begins in a biological research station in 1990s Libya and leads to a race to save humanity from a looming pandemic.

BECAUSE THE NIGHT

supernatural romantic thriller


Within the walls of a mystifying seaside mansion, a headstrong ingénue and the house's enigmatic owner investigate a concealed room where they penetrate another dimension and must struggle to comprehend fading boundaries of time, space and reality. But is it all real?



POTION MAN

suspense thriller


A gifted chemist watches his comfortable suburban life unravel as a long-buried secret talent for creating deadly concoctions is threatened with exposure when knowledge of its existence falls into the wrong hands.

SNOW

horror




When a fierce snowstorm blankets the area, four stranded travelers find themselves in a remote town battling an insidious force more terrifying than the elements.



LE MAGNIFIQUE

biographical true story


Hall-of-Fame hockey legend Mario Lemieux redirects his life's goals after he's diagnosed with a potentially fatal disease. treatment

THAT RATTLE

short


A husband and wife lament their bleak existence, but do they have the power to change?

SERENITY

short


A fallen advertising executive finds redemption after an unlikely meeting with a mysterious man in a soup kitchen.
​​



Copyright ©2010-19 Emerging Stories. All Rights Reserved.

Latest News: Adding another laurel to Hockey Hall of Famer Willie O'Ree's big year, THE COLOR OF THE PUCK has been optioned by Thrivin Productions (4/2/19)